Welcome to Green Island Tours Tasmania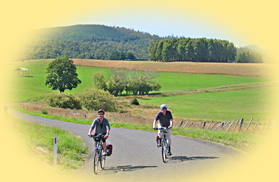 We were the first Tasmanian tour-operator offering multi-day bicycle tours,
are now the only one left and still deliver personal service for a fair price!

Our tours are suitable for all adults with a bit of cycling-experience and are more of the touring style, not racing.


You can choose from different fitness requirements and accommodation categories.




We offer


- Self-guided tours with your partner / friends and our detailed route-description.


- Escorted group tours with our unique custom build trailer


- Customized tours for you or your big group, even when there are just 2 of you


- Bicycle rental only including delivery / pick up


---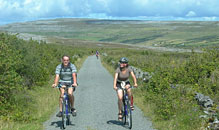 NEW DESTINATION

We also conduct biketours in IRELAND. This is where we started 3 decades ago. Just enquire.


---
DISCOUNTS

If you book more than 4 months before departure you will receive 3 % early bird discount for advertised tours.
Independently youŽll receive a 3 % repeater discount when you have done a tour with us before.


If you have 4 or more full paying participants on the same self-guided tour on the same invoice we award this with a 7.5 % group discount.


.
---




Our business is independently quality approved.


our cycling tours:

general tour info

Supported Group tours

Self-guided tours

Customised tours

prices & i iineraries group tours:

Rapid East coast

Northeast / East coast

East coast

West coast

prices & itineraries self guided tours:

Rapid East coast

East coast

Northeast

West coast

Regional info

Tasmania

About us

Us about us

Testimonials

Terms & Conditions

Disclaimer