Welcome to Green Island Tours Tasmania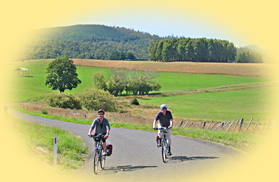 We were the first Tasmania operator offering pure bicycle tours for all adults with a bit of biking experience, using our decades long experience obtained in Europe. Our location along the cycle trail means we have plenty of local knowlegde.


Our tours are touring style -no roadracing or mountainbiking- and can be modified to the customer´s wishes; different accommodation options are available.


Please note the shortest tour we offer is 5 days long.




- Self-guided tours Cycle alone or with partner/friends. Our detailed roadbook gives you all necessary information


- Supported group tours Usually on demand only, for groups from 2 to 12 participants. If you do not have your own group you could join a Westcoast tour from Oct 18th 2019. Please enquire.


- Bicycle rental only We can even deliver the bike(s) to selected locations and provide waterproof panniers.


---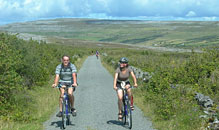 NEW DESTINATION

We also conduct biketours in IRELAND since 3 decades. Please enquire.


---
DISCOUNTS for self-guided tours (can be accumulated)

- If you book more than 4 months before departure you will receive a 3 % early bird discount


- When you have done a tour with us before you´ll receive a 3 % repeater discount


- 4 or more full paying participants booked together the same tour on one invoice will receive a 7.5 % group discount


- If you pay by bank transfer (fees are on you) we will reward this with a 1 % rebate


---






Our business is independently quality approved by TICT.


Our cycling tours:

general tour info

Supported Group tours

Self-guided tours

Customised tours

prices & itineraries group tours:

Northeast / East coast

East coast

West coast

prices & itineraries self guided tours:

Rapid East coast

East coast

Northeast

West coast

Regional info

Tasmania

About us

Us about us

Testimonials

Terms & Conditions

Disclaimer