Welcome to Green Island Tours Tasmania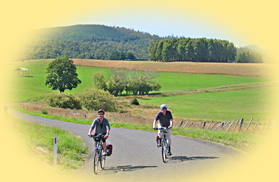 We were the first operator offering self-guided tours, using our 20 years experience iom Europe. Others have tried to copy us but most are now closed. Although we charge less than others you can modify your tour free of charge. No mass-product Each tour is availablke in different tours and accommodation categories. You can choose from different tours and accommodation categories. Any ou opnly püay what you need. BNeeing located diretcly on teh EDact coast we knoe teh earea much bettrer than any other operator in a city location. We are passionate about what we do and we think it shows We truly deliver personal service for a fair price!

Our tours are suitable for all adults with a bit of cycling-experience and are more of the touring style, not racing o mountain biking.




We offer


- Self-guided tours with your partner / friends and our detailed personlized route-description.


- Escorted group tours with our unique custom build trailer


- Customized tours for you or your big group, even when there are just 2 of you


- Bicycle rental only including delivery / pick up


---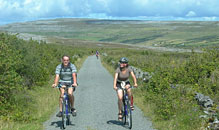 NEW DESTINATION

We also conduct biketours in IRELAND. This is where we started 3 decades ago. Just enquire.


---
DISCOUNTS

If you book more than 4 months before departure you will receive 3 % early bird discount for advertised tours.
Independently you´ll receive a 3 % repeater discount when you have done a tour with us before.


If you have 4 or more full paying participants on the same self-guided tour on the same invoice we award this with a 7.5 % group discount.


.
---




Our business is independently quality approved.


our cycling tours:

general tour info

Supported Group tours

Self-guided tours

Customised tours

prices & i iineraries group tours:

Rapid East coast

Northeast / East coast

East coast

West coast

prices & itineraries self guided tours:

Rapid East coast

East coast

Northeast

West coast

Regional info

Tasmania

About us

Us about us

Testimonials

Terms & Conditions

Disclaimer