About Us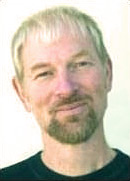 Green Island Tours Tasmania We are passionate about what we do and we think it shows We are still family run, independent , locally based and small. We have deliberately kept it this way to ensure personal service to every guest.


* We pride ourselves on attention to details and are passionate about fine-tuning each aspect of your tour.


* We are based locally based and are cyclists ourselves so we know what we're talking about.


* We will give you honest and straightforward advice before you book.


* We offer a wide range of accommodation options.


* Every tour is customised to suit our clients' needs.


* We keep our profit margin low to give you 'value for money'.


* We own a fleet of high quality bicycles and maintain them to a very high standard.


* Our tour guides are very experienced - no students!


* Our route descriptions for the self-guided ours are more detailed than the ones from any other operator