About Us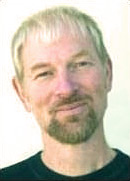 Green Island Tours Tasmania was founded in 2001 and was the first exclusively cycling-focussed tour operator in Tasmania. We are still family run, independent , locally based and small. We have deliberately kept it this way to ensure personal service to every guest.


* We pride ourselves on attention to details and are passionate about fine-tuning each aspect of your tour.


* We are based locally based and are cyclists ourselves so we know what we're talking about.


* We will give you honest and straightforward advice before you book.


* We offer a wide range of accommodation options.


* Every tour is customised to suit our clients' needs.


* We keep our profit margin low to give you 'value for money'.


* We have fast quality bicycles and maintain them to a very high standard.


* We conduct all tours ourselves.


* Our guides on group tours are very experienced - no students!


* Our route descriptions for the self-guided trips explain the way very detailed from hotel to hotel.


A word from the proprietor: I have been in this business for more than 25 years and have learned what is important to maximize the holiday-experience for cyclists. After conducting bike tours in Ireland for 15 years, I moved to Tasmania in 2001 and found it to be the ideal place for cycle touring. The travelguide "Lonely Planet" has confirmed this in 2011, voting the Westcoast of Tasmania for the second best place in the world for cycling.